Best Food for strong bones and joints

As you age, keeping your bones and joints healthy is important. Start loving your bones as your healthy bones and joints are your investment and so stop making excuses and work on building healthy and strong bones.
To keep all of your body's systems running smoothly and your bones and muscles strong and healthy, convince yourself to consume the perfect balance of nutrients every day to maintain them throughout your life and allow your body to age well. The meal you eat should incorporate all essential nutrients like vitamins, minerals etc.
There are a variety of factors that need to be considered to maintain bones and joints because as you age, your bones and muscles start to deteriorate as well. 
In this article, Dr Harshvardhan Hegde, an experienced orthopaedic surgeon, explains the best foods for strong bones and joints which will allow you to stay fit and eat what's best for your body.
Essential Bone-Building Nutrients
A normal adult should eat food and consume nutrients as per the range required and is necessary for keeping the bones healthy and strong.
Vitamin D-

At least 800 IU of vitamin D

Vitamin C-

500-3000mg

Vitamin A-

Maximum 5000 IU

Vitamin B12-

Maximum 1000mcg

Calcium-

1800-1200mg 

Zinc

– 12-30mg

Potassium-

4000-6000mg

Magnesium-

400-800mg

Folic avoid-

400-1000mcg
Foods to Build Strong Bone
Below are foods that can help improve the way you provide nutrients and food to the bones.
1. Green vegetables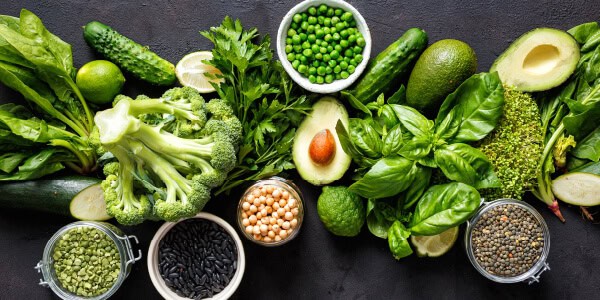 No matter how much you hate it, still, you got to eat your green leafy vegetables. There is no way you can even think of skipping it because you may not feel the need for greens, but it surely is a favourite healthy snack for your bones.
Green vegetables like spinach contain a large amount of iron, vitamin A, calcium and fibre. And if you just can't take spinach down your throat, then maybe try changing the way you eat it. Prepare a spinach smoothie for yourself and drink it right away.
You can also chop and saute the green vegetables as they are also an excellent source of vitamin K, which offers the bones the required calcium and magnesium.
These cruciferous veggies act as superfoods for strong bones. They help supply the nutrients needed to strengthen the bones and reduce the risk of bone conditions like osteoporosis, fractures, osteoarthritis, and rheumatoid arthritis. Green vegetables like kale, spinach, broccoli, cabbage and dark leafy green tops of turnips are foods to increase bone density.
2. Fresh Fruits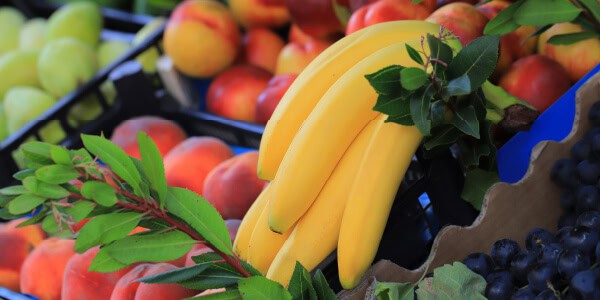 There is a very famous saying, "an apple a day keeps a doctor away", but in fact, the truth is any and every fresh and organic fruit can not only keep the doctor away but also help keep your bones away from severe pain and weakening. Banana is an excellent source of magnesium that helps activate and increase the content of vitamin D in the body.
Banana helps in digestion, strengthen the bones, keep the gut and intestines healthy. A healthy and well-balanced diet plan can help the body to absorb essential nutrients like calcium and magnesium
3. Dairy products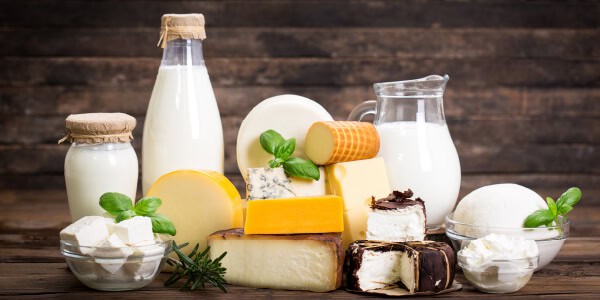 Leaving dairy products out of your daily diet plan would be a huge mistake. Dairy products are loaded with calcium, which is the most important nutrient that improves bone strength and helps treat joint discomfort.
Dairy products like cheese, milk, curd are beneficial for keeping the bones healthy for longer. Have you ever thought about why milk is best for bones? Because it not only comprises calcium but is also filled with protein, phosphorus, vitamin D, potassium and other minerals.
4. Fatty Fish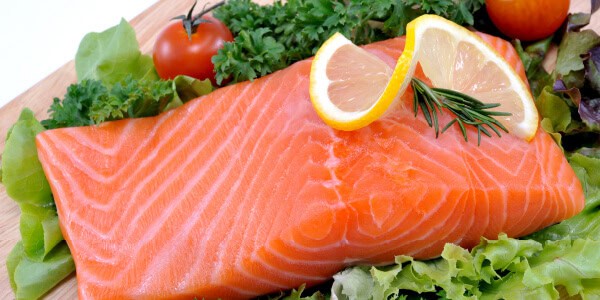 Fatty fish like salmon, tuna, sardines, and trout provide omega 3 fatty acids and vitamin D. It helps strengthen bone density and plays an essential role in improving joints and bones.
Fish oil helps to reduce bone loss in women, thereby preventing osteoporosis, heart-related issues, risk of thyroid and obesity. The fish is filled with anti-inflammatory elements that support the bones and joints.
It helps in reducing the stiffness in people caused due to bone diseases like osteoporosis rheumatoid arthritis. Therefore, it is essential that you include fish in your diet for strong bones and joints.
5. Nuts
Nuts are a high source of calcium, magnesium and phosphorus, which help in improving bone health. Every day when you wake up, consuming 3-4 almonds, 2-3 cashews, 2 walnuts, etc., will always help keep your body healthy and strong.
So, eating dry fruits or nuts every day should become a part of your everyday diet plan. Infants, older people, pregnant women and all people who stay indoors should make sure to take extra care of their health to avoid any bone deteriorating conditions.
6. Super Seeds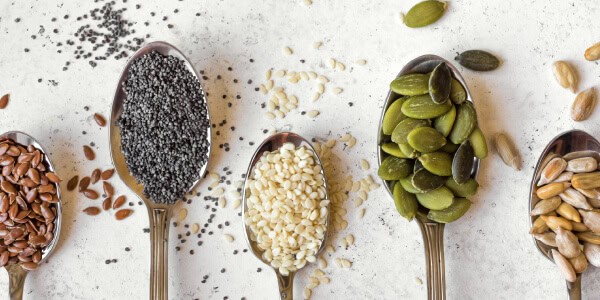 Seeds are filled with fibre, omega 3 fatty acids, magnesium, phosphorus, calcium and protein, and that is why they are simply known as superfoods.
Flax seeds, sunflower seeds, pumpkin seeds, chia seeds and sesame seeds are great and nutritious seeds to include in your diet.
You can add them to your smoothie, sprinkle them on a salad or just take a handful to strike that sudden craving to eat something.
Consumption of these seeds can help boost bone health and are beneficial in strengthening the muscles and joints.
Who are at risk of getting affected with bone diseases?
Menopause
Women who have reached menopause, especially at an early age that is around 40-45 years, are at a higher risk of getting affected with bone problems.
Women start to lose bone density fast after menopause as their ovaries stop producing estrogen, which acts as a protective shield on bones.
Eat a healthy balanced diet that includes calcium and vitamin D supplements that can help improve bone strength. 
Vegans
Vegetarian and vegan are two different things. Vegetarian and non-vegetarian people can consume their calcium and vitamins from fish and dairy products, but for vegans, it becomes difficult to consume the required nutrients at the right time.
Here are some excellent sources of calcium for vegan people
Tofu (an alternative for paneer)

Soya

Rice

Pulses

Brown bread

Dry fruits like almonds, figs, raisins, and dried apricots 

Vitamin D supplements (as recommended)
To conclude
As stated in the above article, maintaining a healthy diet plan is an absolutely essential thing for keeping your bones and joints strong. Though every nutrient is important but food rich in calcium, vitamin D, and protein is the most vital nutrient to maintain healthy bones and prevent osteoporosis and the risk of rheumatoid arthritis.
And so, no matter what your age is, you have to focus on your diet and eat things that are right. If you eat food rich in nutrients, it will surely help keep your bones and muscles strong. 
And even after eating the right food and taking the right diet, you still feel you are not getting enough, and you feel weakness in your joints or bones, you can book an appointment with Dr Rakesh Mattoo, an experienced orthopaedic surgeon and understand more about the treatment plans and help you understand the right diet required for healthy bones.
FAQs
---
Q. Which fruit is rich in calcium?
Fruits like banana, orange, papaya, kiwi, apricots and berries are high in calcium.
Q. What is the best supplement for strong bones?
Vitamin D and calcium is best for strengthening the bones but should only be consumed as per doctors recommendation.
Q. Can you take vitamin D and calcium together?
You can take both supplements together, but as every individual's body differs, how a supplement would affect the body will also differ. Therefore, eat as per your doctor's suggestion only.
Q. Is it better to take vitamin D every day or once a week?
As per NCBI, vitamin D taken regularly has been found to be more effective than taking it once a week.