Walkathon – Vimarsh Darpan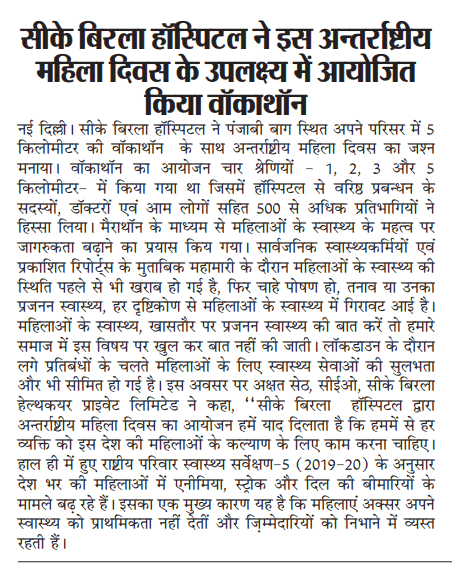 Women's health issues are often sidelined in their hustle to juggle between homemaking and excelling in the workplace. International Women's Day provides us with an opportunity to heed these issues. In an attempt to celebrate womanhood and raise awareness about women's wellbeing, the CK Birla Hospital organised a 5km running event in Punjabi Bagh, New Delhi. 
The highlights of the event have been featured in a news article in the popular publication 'Vimarsh Darpan'.