Walkathon – Mayur Samvad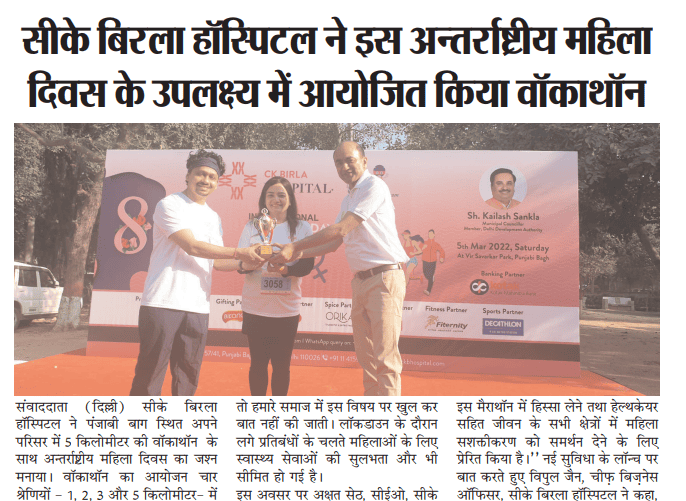 International Women's Day falls on the 8th of March each year. It is celebrated across the globe to acknowledge the challenges and celebrate the achievements of women in the world. In an endeavour to rally awareness about women's health issues, the CK Birla Hospital organised a fun-filled Marathon for 1km, 2km, 3km and 5km. Women, men and children of varying age groups participated in heavy numbers and made the event a huge success. 
The same has been highlighted in the feature article in the famous publication 'Mayur Samvad'.