Tactile breast examination emerges as viable screening technique for early diagnosis in India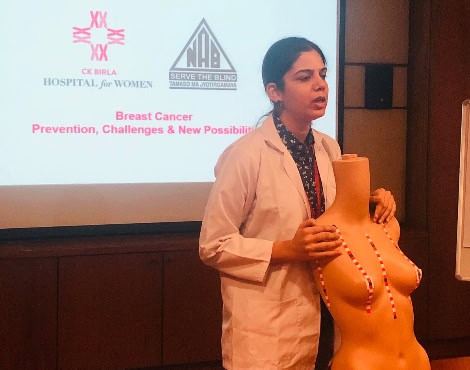 Delhi recently hosted Dr Frank Hoffmann, who has pioneered the internationally accepted Discovering Handsconcept and 'Tactile Breast Examination' (TBE) technique. The CK Birla Hospital, Gurugram in his presence along with the NAB India Centre for Blind Women revealed that his method's application saw a high level of sensitivity in the early detection of breast cancer. This study was carried out among women screened in Delhi NCR over the last three months.
Supported by the Bayer Crops Science Group in India in collaboration with Discovering Hands, Germany, this validation study was started by the CK Birla Hospital, Gurugram and NAB India Centre for Blind Women in March 2019.
A unique breast screening technique, Tactile Breast Examination uses highly developed sensory skills of visually impaired women for manual breast health screening.