Delayed treatment leads to advance stage of cancer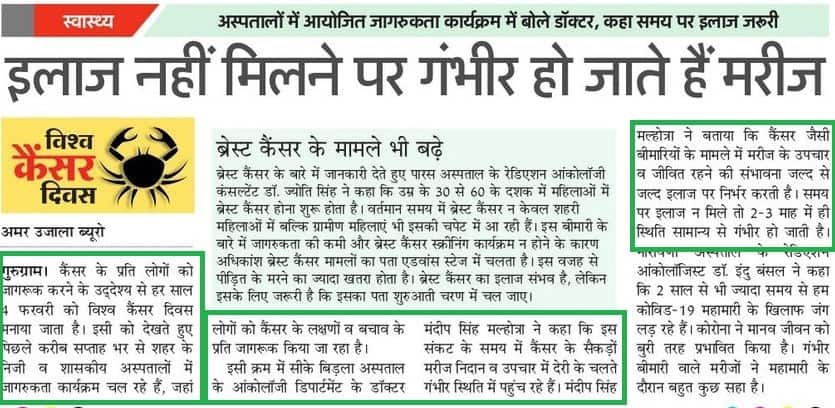 Most cancers can be effectively treated when detected early. However, due to the global widespread of coronavirus infection, there has been a significant gap in the diagnosis of new cancer patients. 
Dr Mandeep Singh Malhotra, a leading oncologist at the CK Birla Hospital, shared his expert opinion on how a delay in cancer care can worsen a patient's overall health. The said article is featured in the prominent publication 'Amar Ujala'.
Dr Malhotra says, "If timely treatment is not recieved by cancer patients, their condition can destablise within a short span of 2-3 months making treatment effectiveness more challenging."