Rare, Anti-synthetase syndrome case treated successfully at CK Birla Hospital, Gurugram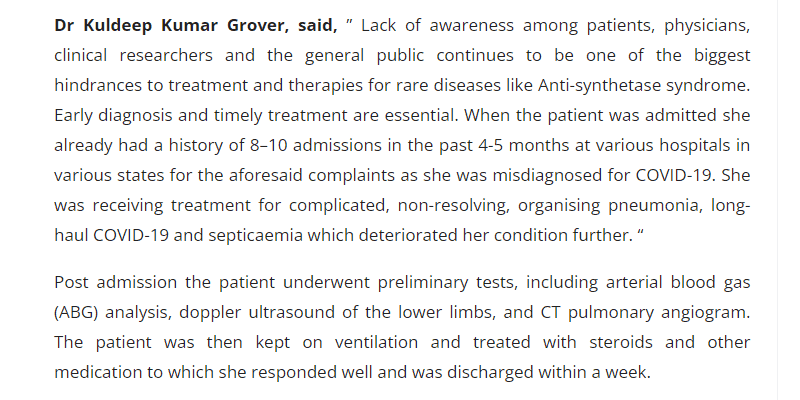 Dr Kuldeep Kumar Grover, a leading pulmonologist at the CK Birla Hospital, provided accurate diagnosis and critical management of her condition. The case study has been featured in the publication 'The Fact Maker'. 
Anti-synthetase syndrome is a rare condition in which your body produces certain antibodies that target specific proteins and lead to abnormal functioning of the immune system. A 39-year-old female patient presented at the CK Birla Hospital with worrying symptoms including low oxygen levels, rapid heartbeat, abnormal sweating and shallow breathing. 
The patient had faced diagnostic dilemmas at other hospitals which had further worsened her condition.