Whipple's procedure for localized pancreatic cancer in Iraqi patient

Background
A 52-year-old male patient from Iraq visited the Department of Oncology at the CK Birla Hospital, Gurgaon. The patient presented with a history of jaundice. He had also undergone ERCP and a stenting procedure.
ERCP, Endoscopic retrograde cholangiopancreatography, is a procedure to diagnose and treat conditions affecting the gallbladder, liver, pancreas and bile duct. This procedure combines an X-ray and endoscope (a long, thin, lighted tube) to visualise the insides of these organs. 
Stenting is a procedure in which a hollow tube made up of a fine, thin tube is used to keep an obstructed area of the GI tract open.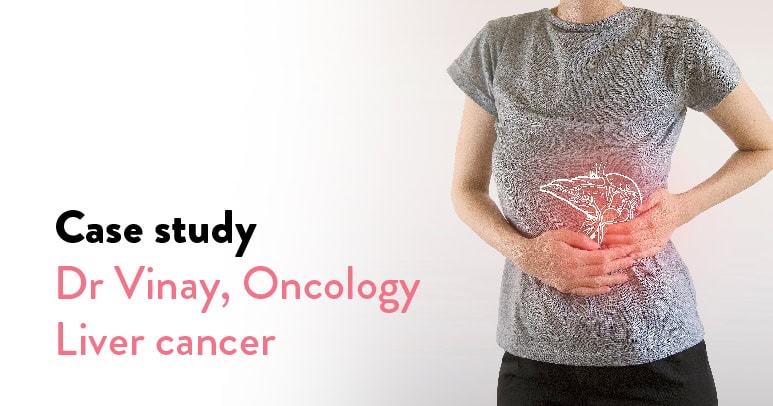 Investigations
The patient was indicated to undergo a PET scan to produce a precise diagnosis along with other routine investigations. The findings of the investigations revealed that the patient was diagnosed with localised pancreatic cancer. The cancer was located at the head of the pancreas. 
Treatment
The oncological team at the CK Birla Hospital led by Dr Vinay Gaikwad counselled the patient about his recommended treatment protocol. The patient was indicated to have a laparoscopic Whipple's pancreaticoduodenectomy operation.
Whipple's procedure, also known as pancreaticoduodenectomy, is a complex procedure to surgically remove the head of the pancreas. The head of the pancreas is its widest part which is located on the right side of the abdomen. 
Whipple's pancreaticoduodenectomy is an effective and safe procedure for the treatment of pancreatic cancer. After removing the head of the pancreas, the surgeon performed an anastomosis with which they connected the remaining organs for normal digestion.
Outcome
The patient underwent the minimally invasive surgery successfully and was discharged on the 6th postoperative day on a normal diet. The overall surgical approach enhanced the patient's recovery and minimised pain.