Why you must work from home during the pandemic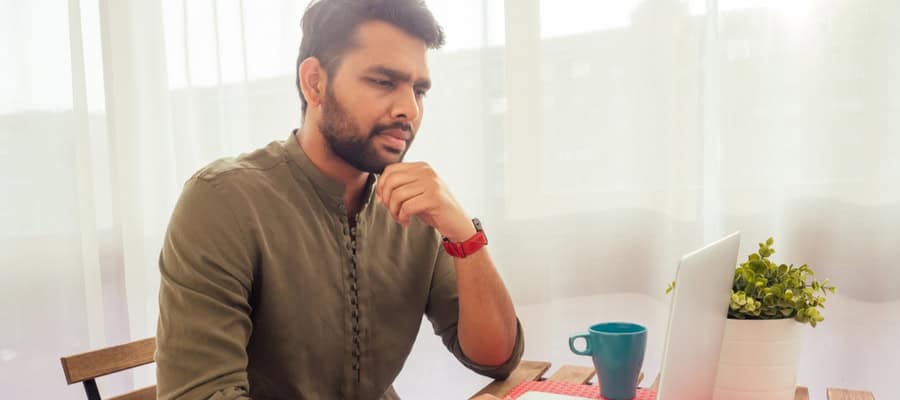 According to the latest stats, over two million individuals have been infected with the novel coronavirus in 182 countries and territories across the world. In India, four deaths and 166 confirmed cases have been reported until now. 
In his address to the nation on 19th March 2020, Prime Minister Modi has urged everybody to stay at home unless it is absolutely necessary to step out and follow social distancing protocols. In the wake of the global pandemic, over 13 countries in the world, including India, have closed down schools and colleges. Many individuals have been asked to work from home – which is a prudent step to contain the infection from spreading through unnecessary contact.
Why work from home?
The novel coronavirus disease is surface borne and can remain on contaminated surfaces for up to 24-hours. This means that work desks, printers, keyboards, etc., can remain infected for hours unless properly disinfected and can be a key source for spreading the infection. Besides, most employees work in closely situated cubicles or open floor plans. Thus, the social distancing of six-feet between individuals is often not possible, making everybody in the office susceptible to the disease.
To contain the spread of the virus, the government has requested various organisations to allow their employees to work from home. This will allow employees to avoid unnecessary travel and close contact between people. 
Top Indian firms like Infosys Ltd., Hindustan Times, Zerodha, and various law firms have allowed their employees to work from home to ensure business continuity without compromising on the health of their employees. Some of these companies already had contingency plans in place. But many had to rush-in to create and implement sustainable and secure work from home policies – which is a commendable feat.
How to stay productive when working from home
Work from home is an excellent option to prevent the spread of coronavirus in the country. Now, you can finally live the dream of working in your pyjamas! Yet, cruel as it may sound, the picture isn't as rosy in real-life, especially if you have kids (with their schools shut down) frolicking at home. 
But don't worry – there's a way out of every situation. To help you out, we have compiled a list of things you need to stay productive while working from home:
If possible, make sure you have a personal laptop and a hi-speed internet connection to work remotely. If you have only one computer at home, your kids may hanker for it, too. You may ask your office to issue a laptop to you for working from home securely.

Try to follow the same routine as you generally do on regular weekdays. This will help you stay on schedule.

Keep your children entertained with art and craft activities or enroll them for an e-learning course. This will ensure that they use their time judiciously without hampering your work schedule.

Make sure that you eat healthy food and take regular breaks to avoid stressing your mind and body.

Stay in touch with your team by downloading a video-conferencing app, which can also be used for work meetings.

If you are a hiring manager, your company may invest in a remote hiring software to conduct interviews and select candidates remotely.

Don't forget to maintain proper hygiene. Avoid sharing your laptop, keyboard, or mouse. Clean your work table and equipment regularly with disinfectant wipes and wash your hands thoroughly after touching any files, papers, pen drives, etc.

Always cover your nose and mouth while coughing, sneezing, or stepping out of the house. If you have any flu-like symptoms, immediately contact your doctor and avoid all social contact to prevent the infection from spreading.
Apart from the tips mentioned above, make sure that you avoid unnecessary outings and social gatherings. It is also recommended that youngsters don't mingle with the elderly to prevent the spread of the novel coronavirus disease.
Remember – prevention is better than cure 
If all of us can maintain proper hygiene and follow social distancing for the next few weeks, we can beat the coronavirus and come out of this stronger and wiser. Meanwhile, if you feel you are coming down with a fever or flu-like symptoms, contact a doctor or click here to book an urgent appointment at CK Birla Hospital.