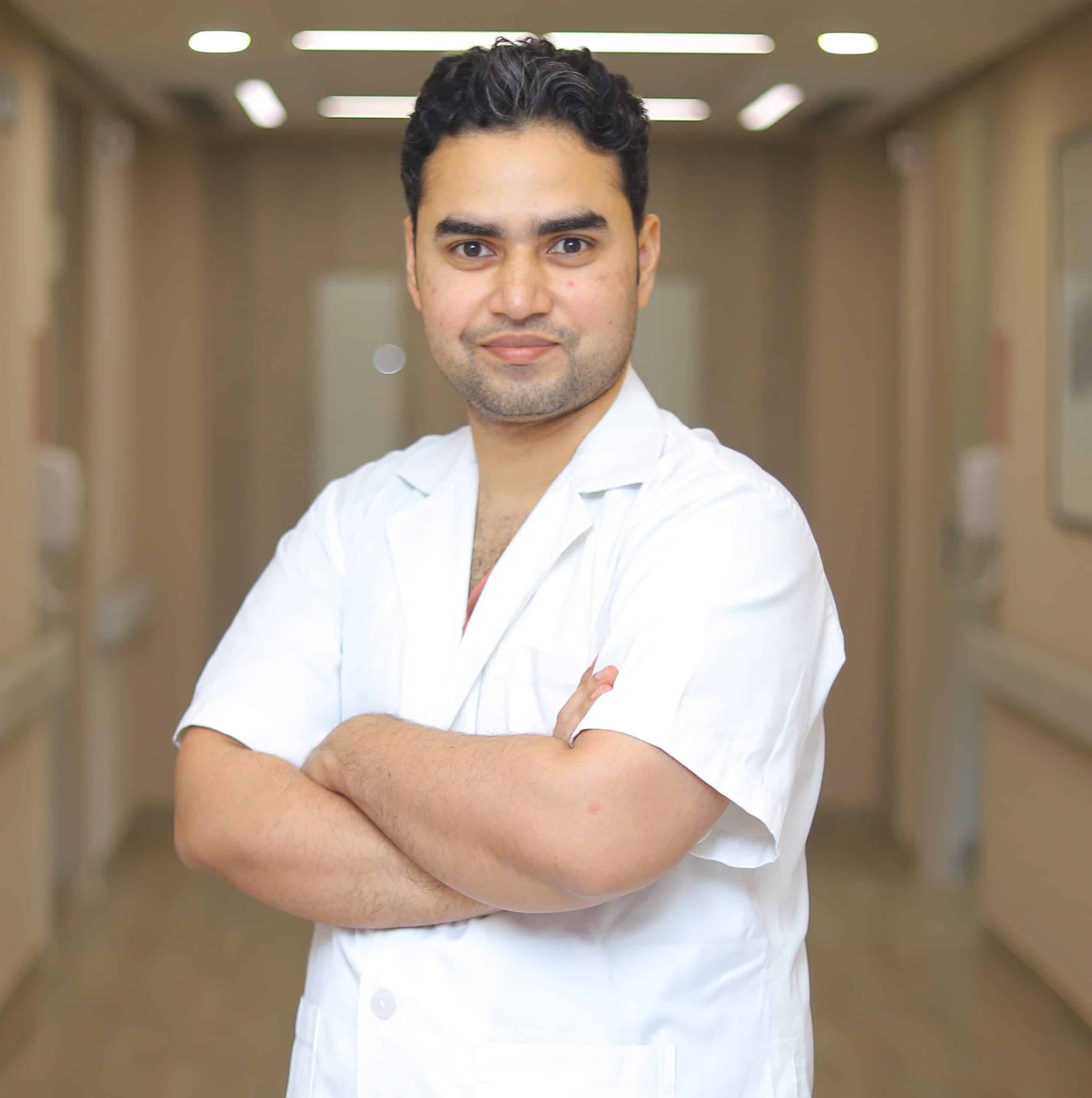 Dr Vineet Kaul
MBBS, MS (ENT), Head & Neck Surgery & Oncology (IFHNOS, MSKCC, New York)
Dr Vineet Kaul is a versatile and experienced Head and Neck Surgical Oncologist. He did his fellowship training at IFHNOS-MSKCC, New York. Then he completed his clinical observership at the prestigious head and neck DMG, Tata Memorial Centre, Mumbai.
Dr Vineet is well-trained in performing head and neck plastic reconstruction procedures and complex anterior and lateral skull base surgeries. Also, he has numerous publications in national and international journals to his credit. He is a life member of the Foundation for Head and Neck Oncology, India and the Association of Otolaryngologists of India.
Focus areas and procedures:
Focus areas and procedures:
Lip and oral cavity surgery
Laryngeal and hypopharyngeal cancer surgery
Thyroid and parathyroid gland surgery
Salivary gland surgery
Nose and sinus tumour surgery
Mandible (lower jaw) and Maxilla (upper jaw) tumour surgery
Microlaryngeal surgery
Laryngotracheal reconstruction
Paediatric head and neck solid tumour surgery
Scalp and face cutaneous cancer surgery
Minimal access to head and neck surgery
Endoscopic and open skull base surgery
Complex neck neurogenic tumours and paraganglioma surgery
Education and Training
Education and Training
MBBS from SS Medical College, Rewa (Madhya Pradesh)
MS (ENT) from NSCB Medical College, Jabalpur (Madhya Pradesh)
Fellow, Head & Neck Surgery and Oncology from IFHNOS (New York)
Clinical Observer Head & Neck Oncology DMG, Tata Memorial Centre, Mumbai
Professional Experience
Professional Experience
Dr Vineet Kaul has an overall experience of more than 9 years. Before joining the CK Birla Hospital®, he was working as a Consultant, Head & Neck Surgery at Artemis Hospital, Gurugram.