The Fitness & Wellness program at the CK Birla Hospital is a collection of a wide range of services designed to help you enhance your physical fitness and mental well-being. Our multidisciplinary team of experts provide practical support and guidance through online or in-person sessions. Our caregivers thoroughly assess your lifestyle and design effective action plans to help you achieve your goals and foster an environment of prolonged wellness. These action plans are personalised according to your overall condition, health goals, age and lifestyle habits.
Our services
Our services
Childbirth education
Childbirth can be an anxiety-inducing & worrying experience for many expectant mothers. Prenatal education classes provide valuable information and techniques about labour, pain management and delivery. Childbirth education sessions help in preparing the mother for childbirth with confidence.
Prenatal yoga
Prenatal yoga has several health benefits for both mother and child. It can help in improving sleep, reducing stress, increasing flexibility, improving muscle endurance and decreasing back pain. Prenatal yoga sessions are offered to expecting women in the second and third trimesters.
Couples yoga
Couples yoga is offered to both the expecting parents during the second and third trimesters. Along with the health benefits of yoga, these sessions also provide an opportunity for the expecting father to form and share a bond with his partner and unborn baby.
Physiotherapy
Physiotherapy is an advanced treatment that utilises stretching & strengthening techniques. It is an effective method that helps in restoring, maintaining and treating function and mobility. We offer personalised sessions to our patients at the state-of-the-art in-house physiotherapy centre.
Motivational and educational events
Medical and educational workshops are routinely held at the studio located on-premise. The interactive events and workshops provide an opportunity for individuals to seek health assessments and learn the latest ways to prolong their health.
Why visit the CK Birla Hospital?
Why visit the CK Birla Hospital?
Highlights of the program:
Multidisciplinary, team-based care in a home-like environment
Customised programs for best results
In-house physiotherapy centre
Studio for fitness, antenatal and post-natal classes
Café serving healthy & nutritious food and drinks
Comfortable and spacious patient areas, rooms and amenities
Our specialists
Our specialists
Patient testimonials
Patient testimonials
"I had been consulting the CK Birla Hospital during my first pregnancy. I was very nervous about the delivery. I heard about the hospital's childbirth education classes and immediately took the sessions. It was very interactive and I felt very understood. I had a more clear and better understanding of what to expect from childbirth. Overall, it was a brilliant experience that my labour and delivery were easeful. Thanks to the team for such great educational sessions." Thanks to the whole team of CK Birla Hospital.
Apeksha
"The physiotherapy services here are absolutely amazing. The doctor is very well-spoken and friendly. The nursing staff and other members of the team are also supportive and helpful. I greatly benefitted from the physiotherapy sessions and I recommend it to all my friends." Thanks to the whole team of CK Birla Hospital.
Nishant
"Wonderful experience. The hospital is nicely built and maintained. I first visited the hospital for an educational event. The doctors, nurses and staff were very caring and cooperative. I have been routinely visiting the hospital now for health checkups and I am very satisfied with the experience. Great work by the CK Birla Hospital." Thanks to the whole team of CK Birla Hospital.
Rajesh
Health library
Health library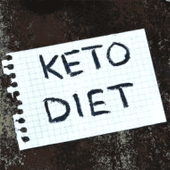 Staying fit with Ketosis – a beginners' guide to the Keto diet plan
The keto diet has gained massive popularity in recent times....
Read More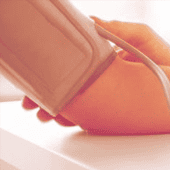 Lifestyle changes and Blood Pressure control
High blood pressure or hypertension is a condition that almost...
Read More