At the Department of Internal Medicine, we offer investigations, management and treatment for multiple health conditions, functional impairment and lifestyle disorders for patients of all ages. Our internal medicine team is your first point of medical contact for preliminary investigations and assessment. From acute problems like the common cold to long-term illnesses like diabetes, we offer evidence-based comprehensive care tailored to your unique needs with a multidisciplinary team approach for optimal outcomes. We are also equipped with 24X7 Emergency, ICU and Critical Care facilities for patients with complex medical needs.
Our services
Our services
Why choose us for Internal Medicine?
Why choose us for Internal Medicine?
Highlights of the department:
Expertise in critical care management and multi-system diseases
24X7 Emergency, ICU and Critical Care facilities
Proficiency in resolving diagnostic dilemmas
Experienced team of doctors assuring exceptional outcomes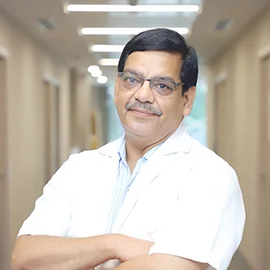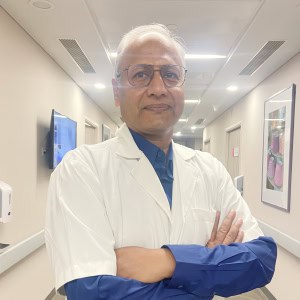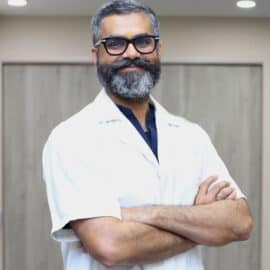 Patient testimonials
Patient testimonials
I would totally recommend the CK Birla Hospital to everyone who is seeking treatment for dengue. Last year around May, I developed dengue fever and was down. My health was only getting worse each day and no doctor near my house was able to help me. Later, I met Dr Tushar Tayal. My colleague recommended him to me. He is honestly a very well-spoken, intelligent and hard-working person. He is very serious about helping his patients and quickly gets to the treatment which is very comfortable. The treatment was successful and I soon regained my strength. Even after recovery, I was in touch with Dr Tayal who helped me improve my health even more. I really appreciate his approach and thank him for his help. Thanks to the whole team of CK Birla Hospital.
Chandramouli Gupta
I was suffering from a lung infection some months ago. The rising pollution only added to my woes. I was in great trouble and needed help from the best expert. My relative told me about the CK Birla Hospital. I met Dr Kuldeep Kumar for my problems. He is a very diligent person. Professional and friendly who takes a genuine interest in the health of his patients. He was very cooperative and explained everything to me very nicely so that not only I understood my problem but also took the right steps to get better. His medical treatment and his suggestions were very valuable to me. I thank the doctor. The hospital also is very neat and clean which gave me confidence about their infection control measures. The staff is polite and coordinated and always focused on the patient which is brilliant. Good experience. Thanks, CK Birla Hospital Thanks to the whole team of CK Birla Hospital.
Kiara Choudhary
My experience at the CK Birla Hospital was wonderful. The best part of all was how hassle-free my treatment was. During all my consultations, I didn't have any kind of problem. The support staff was very helpful and so were the nurses. I consulted Dr Tushar Tayal for an infection. I had travelled to another country and contracted a bacterial infection. Dr Tayal gave me a very fast and effective treatment. I was back to good health in no time all because of his advice and medicines. Excellent experience. Thanks to the whole team of CK Birla Hospital.
Roshan Singh