Why choose us
Why choose us
Multispeciality team-based approach
COVID safe hospital with strict protocols
Adherence to international clinical & safety protocols
Stringent infection control measure
At the Department of Internal Medicine, we offer safe and precise prevention, detection and treatment of a wide range of infectious diseases. Our facility is prominent for its world-class patient safety and infection control measures. Our specialists and support staff ensure to practice stringent and safe behaviour to help control the spread of infections.
Our specialists
Our specialists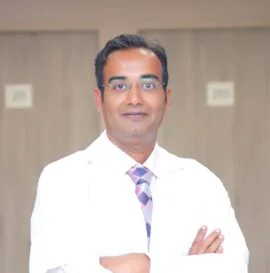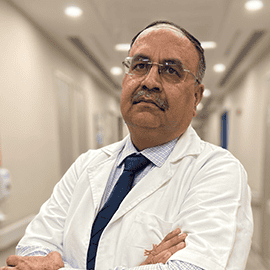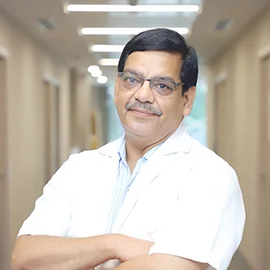 About infectious diseases
About infectious diseases
The diseases which are caused by organisms such as bacteria, fungi, parasites and viruses are known as infectious diseases. Most infectious diseases can be transmitted from one person to another. There are several different types of infections that affect individuals uniquely. While some diseases are mild and go away on their own, others may be life-threatening if not treated in a timely manner.
Infectious diseases symptoms
There are varying signs and symptoms of different types of infectious diseases. Common symptoms include:
Fever
Diarrhoea
Pain in muscles
Persistent coughing
Fatigue
Difficulty in breathing
Severe headache
Skin rashes
Swelling
Sudden vision problems
Infectious diseases causes
Infectious diseases can be caused by the following four organisms:
Bacteria
Virus
Fungi
Parasites
Infectious diseases can spread through direct contact between the organism and person. For instance, transmitted from an infected person, mother to fetus, infection animal to person. It can, however, also spread through indirect contacts such as food contamination and insect bites.
Infectious diseases treatment
The treatment of infectious diseases depends on the cause and type of the infection. If the infection is caused by bacteria, your doctor may prescribe antibiotics. Similarly, if the disease is a result of a virus, then antiviral medicines may be used. Your healthcare provider may give you additional lifestyle guidance to help relieve your symptoms.
Patient testimonials
Patient testimonials
I had a wonderful experience. I suffered from chickenpox and took treatment at the CK Birla Hospital. The hospital is very nice and safe. The doctors here are super friendly and polite. I am very thankful to them for their advice. It has helped me a lot and my condition is entirely treated. Thanks to the whole team of CK Birla Hospital.
Rohit
I am very happy with my consultation at the CK Birla Hospital. The hospital staff is very polite. Doctors are also leaders in their fields. They are super intelligent and smart. Very nice experience. Thanks to the whole team of CK Birla Hospital.
Shivam
Good experience. Hospital is clean and hygienic. It is a family-friendly place where we can take children for safe treatment. I am very happy with their services. Thanks to the whole team of CK Birla Hospital.
Rohan
Common infectious diseases include chickenpox, common cold, E. coli, HIV, influenza (flu), malaria, hepatitis, dengue and tuberculosis.
You can prevent infectious diseases by maintaining hand hygiene, preparing food safely, getting vaccinated, practising social distancing and practising safe intercourse.
Most infectious diseases are not harmful. However, some can have life-threatening consequences such as cancer, pneumonia, AIDS and meningitis.