The Department of Nephrology & Dialysis is a purpose-built unit for comprehensive renal health. We offer prevention, evaluation and management of a wide range of renal diseases, including diabetes, chronic kidney disease (CKD), acute kidney injury, and autoimmune disorders. We are equipped with state-of-the-art medical infrastructure including a Fresenius dialysis unit to effectively manage acute and chronic renal problems. Inpatient, outpatient and daycare services are provided at a cost-effective and compassionate manner. With a rich experience of over lakhs of dialysis cycles, our experts help restore your kidney function for an improved quality of life.
Conditions we treat
Conditions we treat
Treatments we offer
Treatments we offer
Medication
Medicinal treatments are offered to control symptoms and improve the quality of life of patients with renal impairment. Our experts prescribe tailor-made drug protocols to monitor and stabilise kidney function.
Dialysis
Dialysis is a procedure to artificially filter the blood in case of kidney failure. There are two types of dialysis - hemodialysis and peritoneal dialysis. In this treatment, a dialysis machine is used to filter out waste products and toxins from the blood. Our experts offer haemodialysis through the Fresenius unit in a comfortable, home-like environment.
Lifestyle support
We offer long-term, evidence-based lifestyle guidance and nutritional support to effectively manage chronic renal problems in conjunction with any ongoing medical or surgical treatments. Our reputed nephrologists design flexible, tailor-made care plans to promote a healthy lifestyle for better kidney function.
Kidney care at the CK Birla Hospital
Kidney care at the CK Birla Hospital
Highlights of the department:
State-of-the-art dialysis unit by Fresenius
Affordable treatment plans
Customised treatment protocols for best results
Advanced surgical techniques for full and fast recovery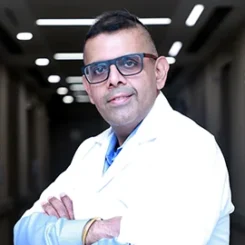 Nephrology & Dialysis
Gurgaon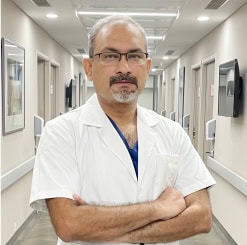 Nephrology & Dialysis
Delhi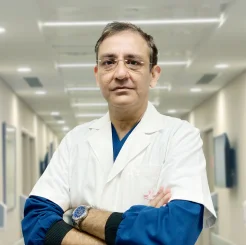 Nephrology & Dialysis
Delhi
Patient testimonials
Patient testimonials
I have been consulting Dr Mohit Khirbat for 2 years now when I visit the CK Birla Hospital for my routine dialysis. I am very fond of their services. It is a very nice hospital with a friendly and polite staff. Every time I go there, I am offered excellent treatment. The doctor is very intelligent. He ensures that I am comfortable and my health is stable. It is because of his knowledge only that my health has improved in the past years. I am very impressed with the overall services. The hospital is also very neat and clean. I totally recommend this place for kidney care. Thanks to the whole team of CK Birla Hospital.
Shreysh
My father has been taking treatment for his diabetes and hypertension at the CK Birla Hospital. I am very thankful to the doctor and team here. Dr Mohit is very calm and he always gives great attention to my father. Because of his medicines, my father's condition has been under control. His advice is very valuable to us. I have seen my dad improve since he started his treatment here. The support staff at this hospital is also brilliant. They are very proactive and guide you throughout your journey here. Very good experience. Thanks to the dr and team. Thanks to the whole team of CK Birla Hospital.
Akshay
I have had a great experience at the CK Birla Hospital. I was diagnosed with anaemia and had been suffering very badly. I was consulting a different doctor initially but I did not feel any better so I came to the CK Birla Hospital as I have heard about its great reputation. The hospital is honestly great. Dr Mohit Khirbat is very intelligent. His medications suited me at the first time itself and I started recovering very soon. Very great experience. Kudos! Thanks to the whole team of CK Birla Hospital.
Shivam
Health library
Health library