Overview of Typhoid
Overview of Typhoid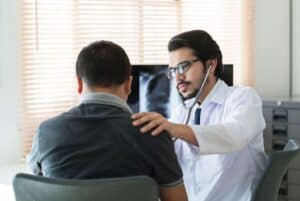 Typhoid fever, also known as enteric fever, is an infection caused by the bacterium Salmonella typhi, and it typically strikes in places with poor sanitation and unhygienic conditions. While typhoid fever symptoms usually include high fevers, headaches, muscle aches and weakness, some other complications may arise that can prove to be fatal for the patient.
Around 20% of typhoid fever cases are fatal, according to the World Health Organization (WHO). Detecting early typhoid fever symptoms can help save your life and keep you from infecting others with this highly contagious disease.
On this page, you will find all the information related to Typhoid fever, such as what are the symptoms of typhoid fever, including causes, diagnosis, treatment and prevention.
Typhoid Signs and Symptoms
Typhoid Signs and Symptoms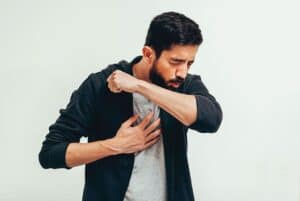 The most common symptom of typhoid is a sustained fever that can reach as high as 104°F (40°C). Other signs and symptoms of typhoid fever may include:
headaches

lethargy & malaise

loss of appetite

pink spots on the chest

abdominal pain

diarrhea
Typhoid carriers
Typhoid carriers
Following a week of the incubation period (time between infection and onset of illness), a high fever occurs and is frequently accompanied by abdominal pain. Most infected persons experience only mild or moderate symptoms and may be so ill for as little as 24 hours.
However, 10%-15% of infected individuals become acutely ill, enough to require hospitalization. Typhoid fever can be life-threatening, especially among children under five years old, who are less likely than adults to survive without treatment.
With mild typhoid fever symptoms, you can also experience typhoid without fever symptoms for several weeks or months. In more severe cases, patients may experience delirium or seizures. Typhoid fever usually resolves within 3-6 weeks without complications, but it could lead to intestinal perforation or heart failure if left untreated. 
So, once the symptoms start surfacing, it's important to seek immediate medical care since its complications can be life-threatening.
Typhoid Causes
Typhoid Causes
The cause of typhoid fever is the bacterium Salmonella typhi which typically spreads from person to person through food or water contaminated with faecal matter containing the bacteria.
Typhoid infection cannot be spread by kissing or hugging someone who has been infected. It can spread when an uninfected person ingests foods or drinks handled by a person carrying the disease.
The disease can be fatal in some people with weakened immune systems or who don't respond well to medication. The most common complication is diarrhea which lasts more than two weeks.
Faecal-oral Transmission route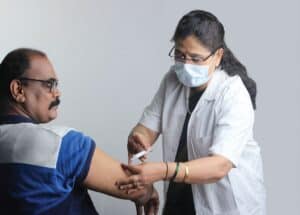 The early symptoms of typhoid fever are most commonly spread when someone ingests food or drinks that have been handled by a person carrying S. Typhi. Transmission usually occurs after ingestion of food or water containing as few as ten colony-forming units (CFU) of S. Typhi, although larger numbers are needed if environmental contamination with faeces is present.
Typhoid bacteria can also live in sewage and survive for up to one week outside a human host in optimal conditions.
Typhoid Diagnosis
Typhoid Diagnosis
A diagnosis of typhoid can be made based on your typhoid fever symptoms and a physical examination. Your doctor may also order blood tests or stool culture. In some cases, a bone marrow biopsy may be necessary. Sometimes, your doctor may also order imaging tests, such as an abdominal CT scan.
If left untreated, the disease can lead to life-threatening complications. Treatment for typhoid includes antibiotics in both pill form and IV form. The antibiotics must continue for three days after the fever subsides in order to prevent a relapse of the infection.
Typhoid Treatment
Typhoid Treatment
If you think you have typhoid, see your doctor right away. Early diagnosis and treatment are key to a full recovery. Treatment involves taking antibiotics for 7-14 days. Bed rest and fluids are also important. In severe cases, hospitalization may be necessary.
The prognosis of the disease is usually excellent with early diagnosis and treatment. 
However, in some people who have weakened immune systems or who don't respond well to medication, the disease can be fatal. The most common complication is diarrhoea, which lasts more than two weeks.
When To See A Doctor?
When To See A Doctor?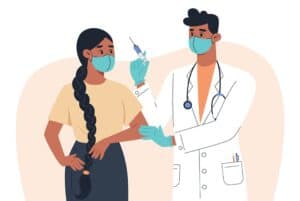 If you think you or your child has typhoid fever symptoms, see a doctor right away. The earlier the diagnosis, the better. Typhoid fever is not usually fatal if it's treated early.
The most common form of treatment is antibiotics given by mouth or through an IV in a hospital setting. Typhoid fever can also be treated with antibiotics taken as pills at home.
A person with typhoid fever will feel better within ten days of starting antibiotics, but they should stay in bed until they are no longer sick from their illness because their immune system may still be weak.
Tips For Prevention
Tips For Prevention
Typhoid fever is caused by a bacteria called Salmonella Typhi. It is spread through contaminated food or water.

The best way to prevent

typhoid fever symptoms

is to practice good hygiene. This includes washing your hands often, cooking food properly, and avoiding contaminated water.

You should also get vaccinated against the disease if you are travelling to an area where it is common. Many vaccines are available for adults and children over six months old. Consult with your physician about the right course for you.

Most people who contract typhoid fever will be able to recover on their own with proper medical care and plenty of fluids such as water, juice, and soup.

In some cases, the illness can be life-threatening and require hospitalization. In these cases, intravenous fluids may be necessary in order to maintain hydration levels and blood pressure while fighting off the infection.

Avoid eating raw fruits and vegetables because they might contain harmful organisms that cause infections. Also, avoid foods that have been sitting out at room temperature for a long time because they could spoil and become infected. Cook meat thoroughly before eating it because any bacteria present in it will be killed when cooked thoroughly enough. Be sure to wash all produce well before consuming it, even though you might peel away the outer layer of skin. 

If you do not have access to clean water, drink bottled water instead. Keep yourself hydrated and drink plenty of fluids such as juices, milk, tea or coffee. 

If you're not feeling better after 24 hours from the start of your symptoms, see a doctor immediately because it's possible that this type of illness can quickly progress into septicemia (blood poisoning) in rare cases – requiring hospitalization and antibiotics treatment.
The Bottom Line
The Bottom Line
At CK Birla hospital, we follow a multispecialty team-based approach to offer our patients premium quality care. Our Department of Internal Medicine is a dedicated department for treating a wide range of infectious diseases. As a NABH accredited hospital, we adhere to international clinical and safety protocols and provide stringent infection control measures. 
Our care facility is prominent for employing world-class specialists like Dr Rajeev Gupta, Dr Abhay Ahluwalia, and Dr Kuldeep Grover, who always put their best foot forward in treating the patients. Visit our website to get more information about our services: https://www.ckbhospital.com/