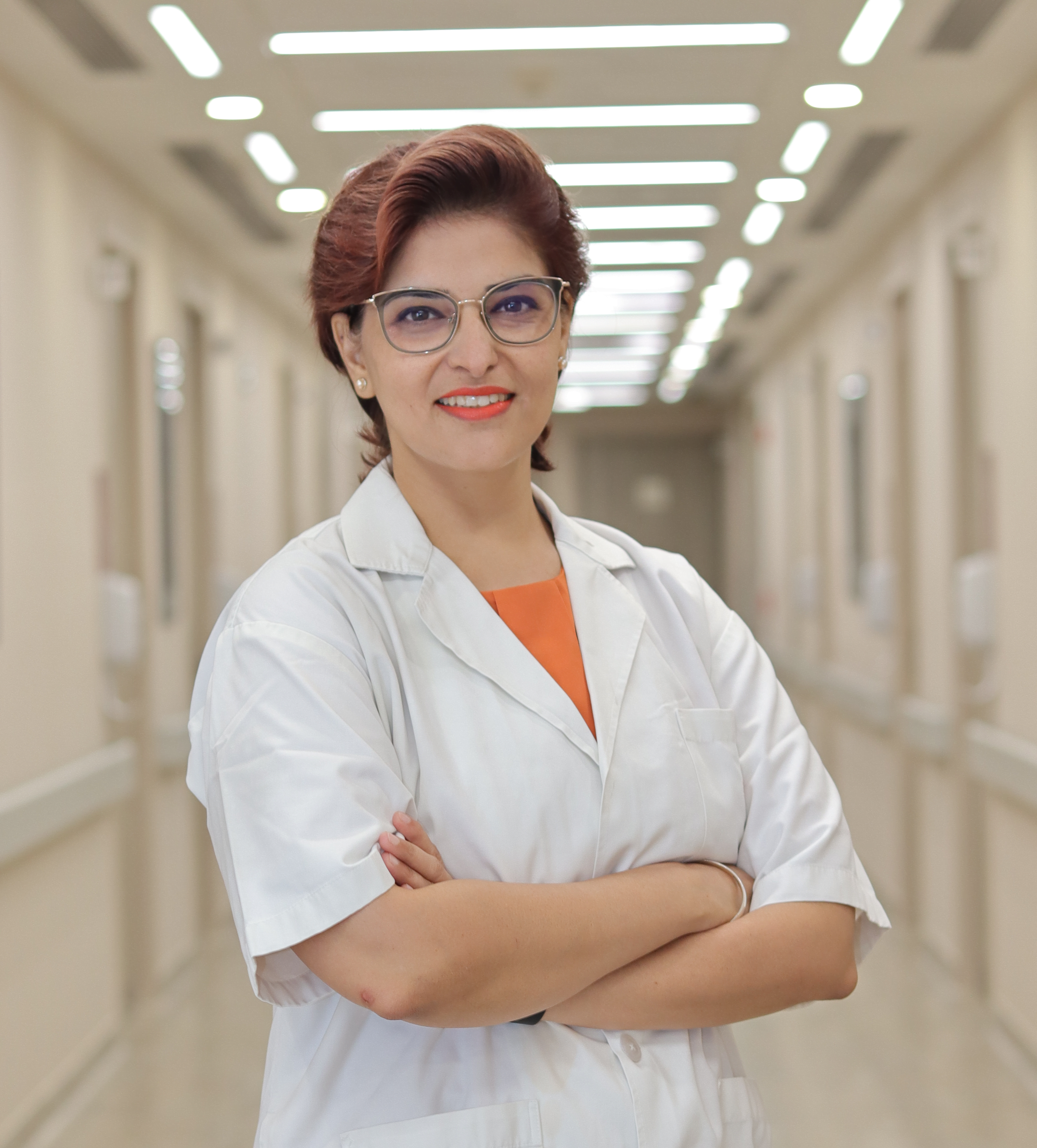 Dr Virender Sekhon
MBBS, MS, (MCh) & Post Doctoral Fellow (PDF) 13 Years + Experience
Dr Virender Sekhon is one of the very few trained Paediatric Urologists in the country and has been a pioneer in establishing Paediatric Urology as a separate branch. In her decade and a half long experience, Dr Sekhon has been proficiently managing various genito-urinary problems in children, right from antenatal period until puberty.
After competing her MS in General Surgery from NSCB Medical College, Jabalpur, Dr Sekhon did her super-speciality training from India's premier medical institutes – MCh in Paediatric Surgery from PGIMER, Chandigarh and PDF in Paediatric Urology from SGPGI, Lucknow. She was only the second candidate to receive formal training in Paediatric Urology in India. Pursuing her passion for the subject, Dr Sekhon did her International Paediatric Urology Fellowship from the University of Minnesota, USA; Robotic Paediatric Urology Fellowships from the University of Chicago, USA and ORSI Academy, Melle, Belgium. She has been a visiting scholar in Paediatric Urology across the globe and has worked closely with Paediatric Urologists of International repute at Cincinnati Children's Hospital, USA; The Johns Hopkins School of Medicine, Baltimore, USA; Sidra Medicine, Doha, Qatar and St Medica, Belgrade, Serbia. She became the first candidate to be bestowed a Fellowship in Paediatric Urology by the prestigious Society of Paediatric Urology, India.
Hypospadias
Small penile length
Hydronephrosis/ kidney swelling
Urinary tract infection
Urine leak
Bladder exstrophy
Posterior urethral valve
Inguinal hernia
Undescended and torsion testis
Testicular implant
Kidney and bladder stones tumours
Varicocele
Minimally invasive and Robotic paediatric urology
Education and Training
Education and Training
Bachelor of Medicine and Bachelor of Surgery (MBBS), NSCB MCH, Jabalpur
Master of Surgery (MS), General Surgery, NSCB MCH, Jabalpur
Master of Chirurgie (MCh), Paediatric Surgery, PGIMER, Chandigarh
Post Doctoral Fellow (PDF), Paediatric Urology, SGPGIMS, Lucknow
UMN- SIU Leo Fung Memorial International Pediatric Fellowship, University of Minnesota, Minneapolis, USA
AUA – IAUA Chakrobortty Fellowship and Pratap Reddy Invited Observership, Cincinnati Children's Hospital, USA
Work Experience
Work Experience
Dr Virender Sekhon is having an overall experience of more than 13 years. Before joining CK Birla Hospital®, she was running the department of Paediatric Urology as a Senior Consultant, Medanta- The Medicity, Gurugram.