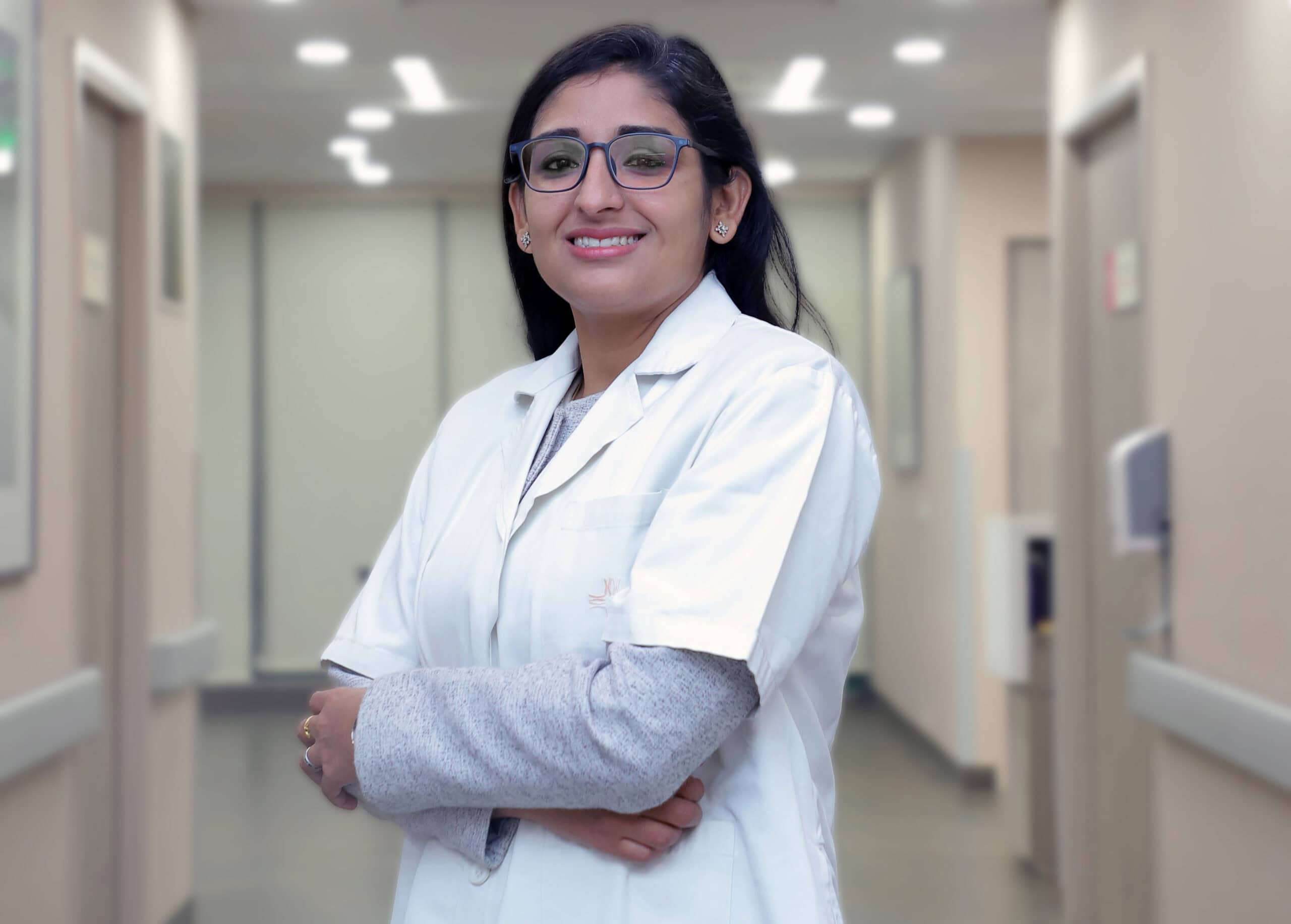 Dr Saroj Kumari
BDS, MDS(OMFS), FHNORS, FIBOMS 11+ years of work experience
Dr Saroj Kumari is a reputed board-certified Oral and Maxillofacial Surgeon. With 11+ years of cumulative training and work experience, she specialises in the most advanced surgical techniques for craniofacial deformity correction, jaw diseases, and facial bony reconstruction including ultrasonic bone surgery, patient-specific implants, virtual surgical planning, and Laser surgery. She holds alumni status in Maulana Azad Institute of Dental Sciences, Asia's leading dental institute and is a Fellow in Head and Neck Oncology and Reconstructive Surgery from Dharamshila Narayana Superspeciality Hospital, Delhi. She is also certified in the management of 'Craniomaxillofacial Trauma and Fixation' along with 'Advances in Orthognathic Surgery' by AOCMF (Switzerland), the largest international organisation of craniomaxillofacial specialists. She has authored many articles in both national and international journals.
Facial Trauma Surgery / Maxillofacial Fractures
Minimally Invasive Jaw Cyst Surgeries
Tumours and Cancers of the head and neck
Facial deformity correction
Genioplasty - Chin Augmentation / Reduction / Straightening
Corrective Jaw Surgery / Orthognathic Surgery
Surgery for Hemifacial Microsomia and Facial Asymmetry
Facial Feminization Surgery
Temporomandibular joint (TMJ) disorders and surgeries including total joint replacement
Maxillofacial Reconstruction surgeries
Regenerative Therapy with Bone Grafting and Platelet Rich Concentrates
3D-printed Patient Specific Implants
Dental implants
Impacted wisdom teeth
Education and Training
Education and Training
BDS from Maulana Azad Institute of Dental Sciences, Delhi
MDS (Oral and Maxillofacial Surgery) from Maulana Azad Institute of Dental Sciences, Delhi
Fellowship in Head & Neck Oncology and Reconstructive Surgery
Work Experience
Work Experience
In her 11+ years as a maxillofacial surgeon, Dr Saroj has amassed in depth experience in different types of facial reconstructive treatments. She has worked as a specialist in the field of Oral and Maxillofacial Surgery with premier institutes across India like Maulana Azad Institute of Dental Sciences, Lok Nayak Hospital, G.B. Pant Hospital, Sushruta Trauma Centre, Dharamshila Narayana Superspeciality Hospital and RG Aesthetics, before joining our team at the CK Birla Hospital, Punjabi Bagh.