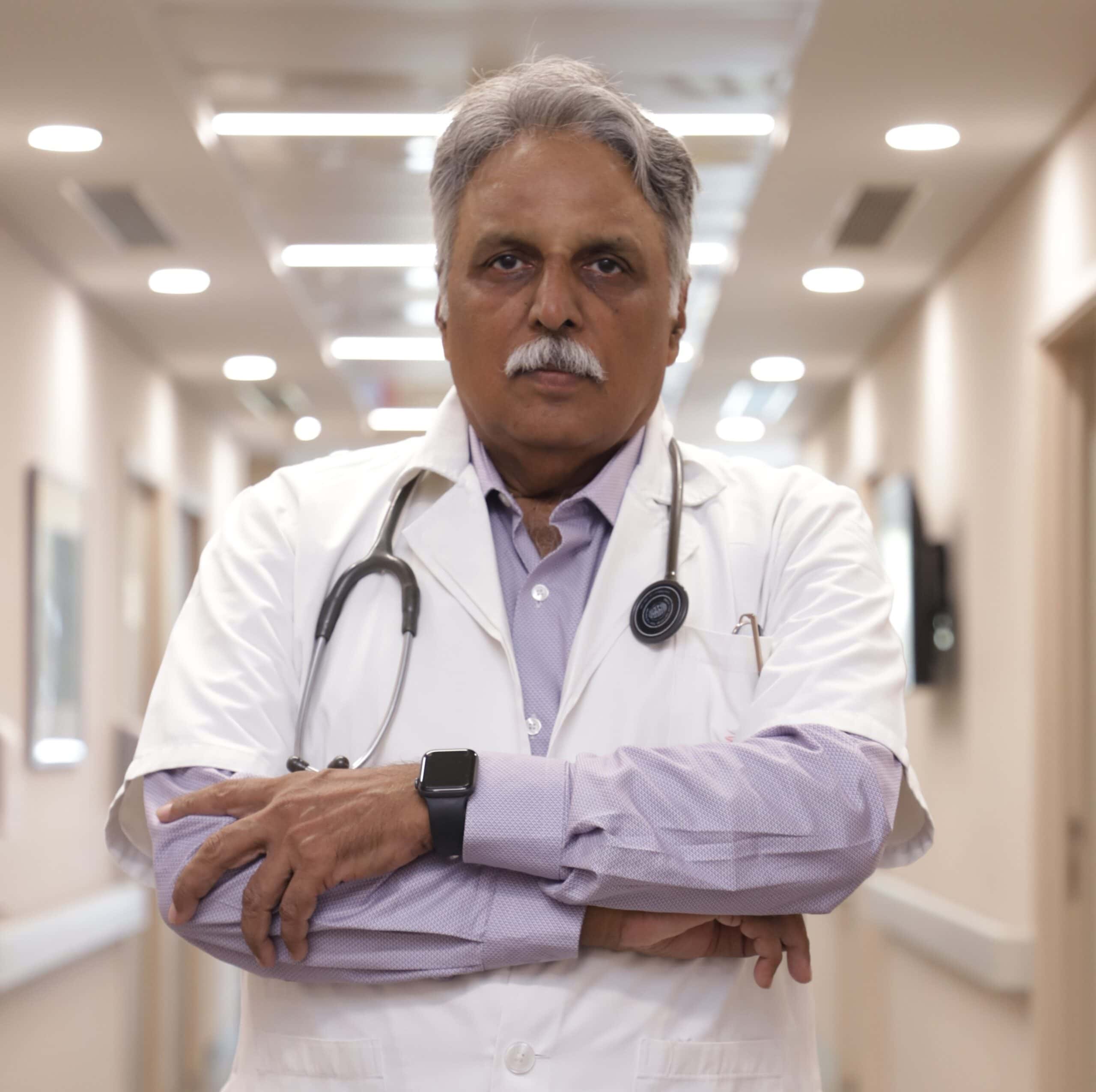 Dr (Brig) Ashok K. Rajput (Retd)
MD - Respiratory Medicine, MD - General Medicine, DNB - Respiratory Diseases, Diploma in Tuberculosis and Chest Diseases (DTCD), MBBS
Dr Ashok Rajput is a Pulmonologist and Sleep Medicine Specialist. He has worked in the Indian Army for 37 Years. He is a specialist in pulmonary interventions, fibreoptic bronchoscopy, medical thoracoscopy and sleep disorders in addition to medical management of asthma, COPD, ILD, and tuberculosis.
Dr Ashok has done MBBS, MD in Medicine & MD in Respiratory Medicine, DNB in Pulmonary Medicine and Diploma in Tuberculosis and Chest Diseases (DTCD). He is a lifetime member of the Association of Physicians of India, Indian Chest Society, National College of Chest Physicians (India), Indian Association of Bronchology and Indian Sleep Disorders Association.
Academic Awards and Distinctions
Dr Ashok has won Maj Gen Amir Chand Award 1988 for best AFMRC research paper "Serological markers in acute viral hepatitis". He was invited as Speaker at AFMC, Command Hospitals, Zonal Hospitals and National Conferences. He also has served as Chairperson at several National Conferences, Symposiums and Seminars.
Chest Diseases (e.g. Bronchial Asthma, COPD, ILD, Tuberculosis)
Medical Thoracoscopy
Interventional Fibreoptic Bronchoscopies
Sleep Medicine
Education and Training
Education and Training
MBBS from Maulana Azad Medical College, the University of Delhi in 1977
DTCD (Diploma in Tub and Chest Diseases) from Vallabhbhai Patel Chest Institute, the University of Delhi in 1981
MD (Respiratory Medicine) from Vallabhbhai Patel Chest Institute, the University of Delhi in 1984
DNB (Respiratory Medicine) from National Board of Examination, Delhi in 1984
MD (General Medicine) from Army Hospital, the University of Delhi in 1989
Work Experience
Work Experience
Dr Ashok has worked as Chief and HOD Respiratory Diseases and Sleep Medicine at Artemis Hospital, Gurugram, Senior Consultant and Head (Dept. of Pulmonology), Venkateshwar Hospital Dwarka, Director (Pulmonology) Fortis Hospital, Shalimar Bagh, Professor and Head (Respiratory Medicine ), Army Hospital (R&R), New Delhi and Senior Advisor & Professor (Medicine), Delhi University and Pune University.