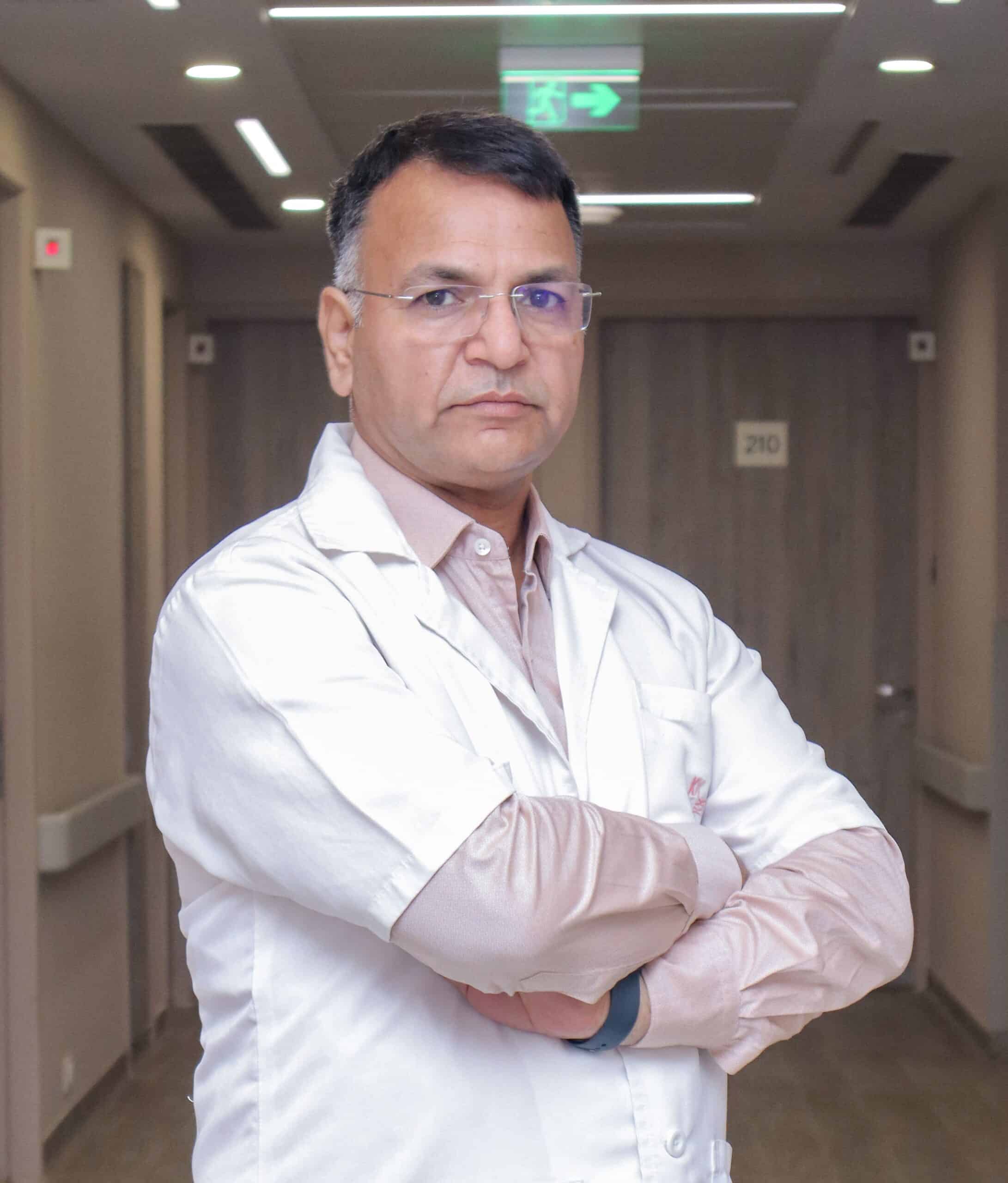 Dr Arun Bhanot
Director- Spine Surgery | MBBS - Government Medical College, Amritsar; MS (Orthopaedics), Government Medical College, Amritsar; Fellowship Minimally Invasive Spine Surgery, Seoul, South Korea
Dr. Arun Bhanot is a highly experienced Spine Surgeon with over two decades of experience in the field. He is a leading international expert in the field of Minimally Invasive and Endoscopic Spine Surgeries.
Achievements
Published several landmark papers in the field of spine surgery in top international spine journals. 

Extensively cited in academic publications. 

Serves as a reviewer for leading international and national spine journals. 

Contributed to various prominent textbooks related to Endoscopic and Minimally Invasive Spine Surgeries. 

Recognized as a leading expert in Endoscopic Spine Surgery. 

Frequently invited as a faculty member for delivering guest lectures at national and international conferences. 

Regularly conducts live surgical demonstrations of advanced spine surgery procedures at major hospitals, for educational purposes. 

Organizes various training workshops both in India and abroad to educate and train young spine surgeons. 
Area of Expertise
Area of Expertise
Full Endoscopic Keyhole Spine Surgeries
Microscopic Spine Decompressions and Stabilization
Minimally Invasive Spine Fusion Surgeries
Spine Pain Management and Spinal Injection Techniques
Cervical Spine Surgeries (Endoscopic and Microscopic)
Spinal Revision Surgeries
Osteoporotic Spine Fracture Treatment by Minimally Invasive Techniques
Spine Deformity Surgeries
Education and Training
Education and Training
MBBS - Government Medical College, Amritsar, 1992
MS (Orthopedics), Government Medical College, Amritsar, 1998
Fellowship Minimally Invasive Spine Surgery, Seoul, South Korea, 2005-2006