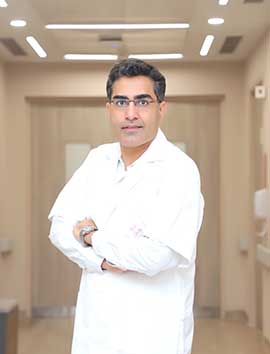 Dr Anmol Chugh
MBBS, MS (General Surgery), M. Ch (Reconstructive & Plastic Surgery), Advanced Aesthetic Surgery Training (Australia), Training in Facial Aesthetics (Australia)
Dr Anmol Chugh is an eminent plastic & cosmetic surgeon having more than 10 years of experience in this field. In his practice, he has offered his expertise to several patients using advanced techniques in plastic and reconstructive surgery to enhance the quality of results. Along with cosmetics, he also has extensive experience in the management of emergency operative services. Dr Anmol Chugh brings with him experience of over 10 years in the field of plastics, cosmetic and reconstructive surgery. He has been previously associated with some of the leading institutes in India like Maulana Azad Medical College (New Delhi) and VMMC & Safdarjung Hospital (New Delhi)
Areas of interest
Areas of interest
Cosmetic Surgery
High- definition Liposuction
Breast Reconstruction Surgery
Body contouring Surgery
Breast Cosmetic Surgery
Cosmetic gynaecology
Facial cosmetic surgery
Hand and Trauma Surgery
Conditions treated
Conditions treated
Skin blemishes
Cancer
Injuries
Carpal tunnel syndrome
Facial deformities
Orbital fracture
Gynecomastia
Cleft lip
Education & Training
Education & Training
MBBS from Maulana Azad Medical College, Delhi
MS in General Surgery from Maulana Azad Medical College, Delhi
M. Ch in Plastic & Reconstructive Surgery from Safdarjung Hospital, Delhi
Advanced Aesthetic surgery Training from Melbourne Institute of Plastic Surgery, Melbourne, Australia
Training in Facial Aesthetics from The Centre for Facial Plastic Surgery, Melbourne, Australia
Patient testimonials
Patient testimonials
"Dr Anmol is a very polite and well-composed doctor. He is the best plastic surgeon in Gurgaon. He gives adequate time to his patients and never tries to rush through anything. He explains the procedure, its risk and benefits and every other detail to the patients beforehand only. He is a very genuine person. You can easily trust him and discuss your problems. He is very considerate and tells adequately what is suitable for your skin and what's not. He is also always available even for small queries or doubts that his patients may have. Even after the treatment, you can approach him to get answers to any questions. I totally recommend him for cosmetic surgery." Thanks to the whole team of CK Birla Hospital.
Nivedita
Excellent doctor. The best cosmetic surgeon in Gurgaon. I visited him at the CK Birla Hospital to have treatment for trauma scars on my hand. I had heard a lot about him and I have always trusted CK Birla Hospital for their first-class services. I have always been coming here for all my medical needs. When I first met Dr Chugh, I had a huge pile of doubts about my treatment options but he sat with me and answered all my doubts and explained every logic. I was so impressed with his knowledge and calibre and liked how compassionate he is. My treatment went successfully and I felt great very soon. Thanks to Dr Chugh for all his help and efforts Thanks to the whole team of CK Birla Hospital.
Saurabh
Dr Anmol Chugh is among the most skilled cosmetic surgeons in the country. I really like how soft-spoken he is. His approach makes you feel at ease. He does not let his patients remain in the dark but always explains everything like the treatment options in detail. He is a very confident, hard-working and impressive person. I like Dr Chugh's approach and recommend him to others. Thanks to the whole team of CK Birla Hospital.
Sneha