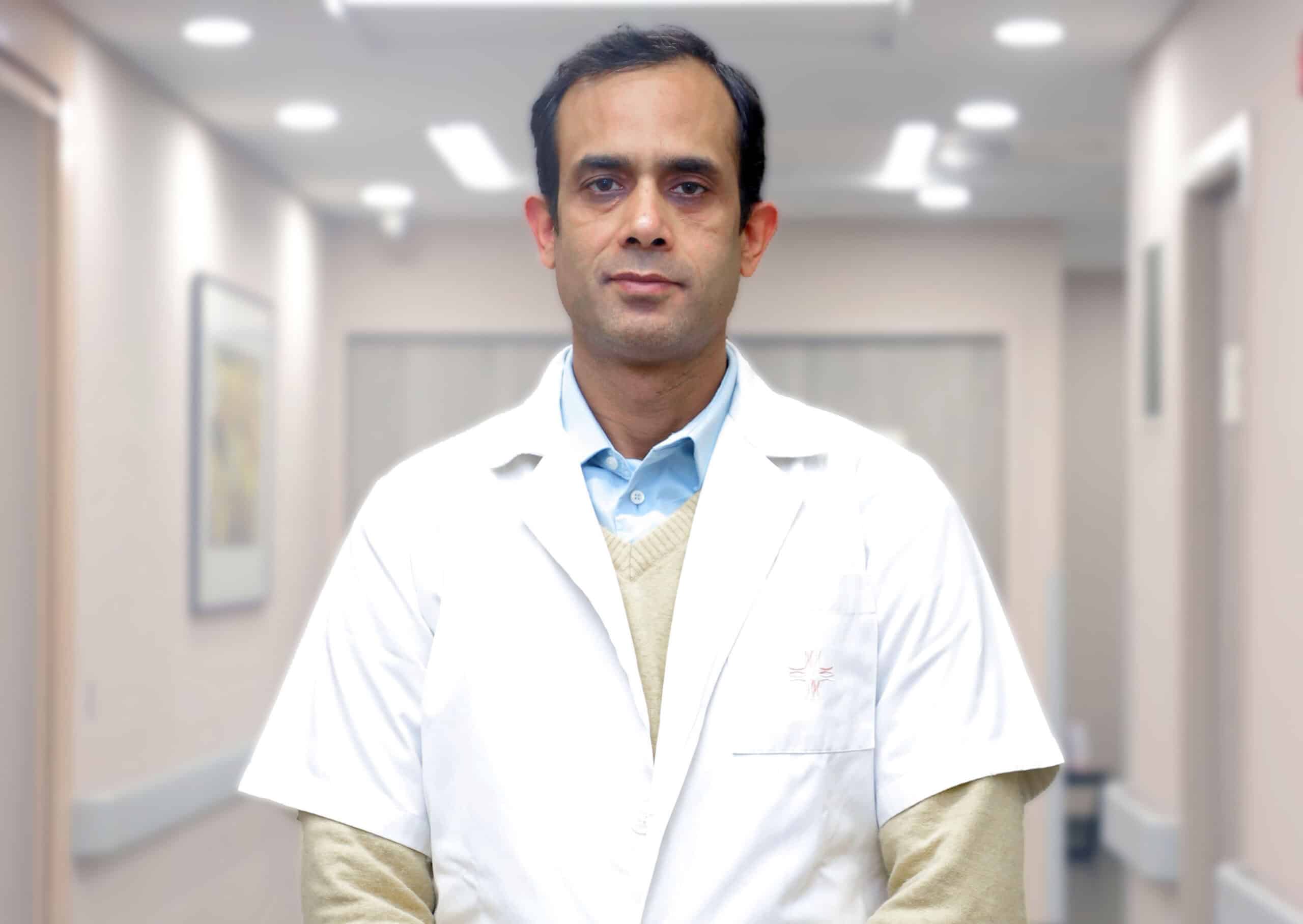 Dr Ranjan Singh
MBBS, MD, DNB (Medical Oncology) 5+ years of experience
Dr Ranjan Singh has vast experience of treating Solid and Hematologic malignancies. His calm and supportive approach to each patient and their specific needs makes him stand out as a reliable and knowledgeable expert in medical oncology. He is also a member of European Society for Medical Oncology (ESMO), American Society of Clinical Oncology (ASCO), Indian Society of Medical and Pediatric Oncology (ISMPO) & Delhi Medical Council (DMC).
Chemotherapy in solid tumours related to:
Head & Neck cancer
Breast cancer
Lung cancer
Gastrointestinal cancer
Genitourinary cancer
Gynaecological cancer
Sarcoma and Brain Tumour
Immunotherapy in Oncology
Cancer targeted therapy
Hematologic malignancies
Education and Training
Education and Training
MBBS – Patna Medical College, Patna
MD – Darbhanga Medical College, Darbhanga
DNB (Medical Oncology) – Action Cancer Hospital, Delhi
Work Experience
Work Experience
In his 5+ years as an oncologist, Dr Ranjan has amassed a diverse range of experience in different types of cancers and tumour treatments. He has worked with many reputed hospitals of India including Kainos Superspeciality Hospital (Rohtak), Indraprastha Apollo Hospital (Delhi) and Action Cancer Hospital (Delhi), before joining the CK Birla Hospital, Punjabi Bagh.